Lawyer Specialized In Virtual Crimes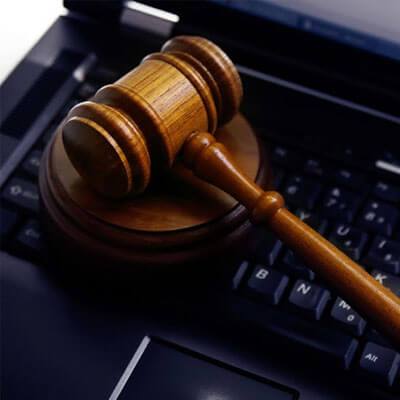 The lawyer specialized in virtual crimes works with problems
Our law firm has a highly qualified professional team specialized in solving internet crimes or the famous virtual crime, digital crimes, so if you are having any problem on internet get in touch with lawyer specialized in virtual crimes.
The lawyer specialized in virtual crimes works with problems, which happen on internet, that is, if you are being victim of a virtual crime about fake Facebook profile or any other social media, or maybe had you Instagram account hacked/stolen, we can offer you a variety of solutions.
If your internet problem is someone who is offending you or someone who created a inconvenient comment about your business and that makes you lose your credibility to new clients, we have your solution, just get in touch with the lawyer specialized in virtual crimes and he will analyze your case searching for a fast and effective solution.
It is important to know that our firm count on a professional team who are "well-meaning hackers" to make specific services on internet. For example, take off defamatory content, track down virtual criminals, and we also work at the investigative law section, where the lawyer specialized in virtual crimes will act as a true cybernetic investigator searching solutions and virtual criminals.
We attend and find solutions for internet problems all over the world, with the progress of technology the territory barriers don't exist anymore, that is, anywhere you are, in any city, state or country, make contact via email, skype or phone and the lawyer specialized in virtual crimes will find a solution for your problem.